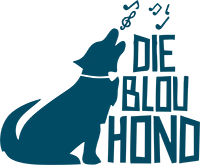 Die Blou Hond Theatre
Prepare to be Entertained!
"Die Blou Hond" Theater had its origin in Linden, Johannesburg. The brand was previously owned by Philip Moolman and Susan Coetzer but moved to Lynnwood Pretoria to make its home at Casa Toscana, now nearly 10 years ago, after the owners of Casa Toscana took over the brand from Philip Moolman.
Casa Toscana has been the proud owner of "Die blou hond Theater" since 2013 and strive daily to invite Top South African artists to our intimate Theater to entertain you.
Philip graciously agreed to still be part of our team as our Master of Ceremonies for a few years, but his personal acting career took off again, and he followed his own path. We will always remember Philip and Susan's part in "Blou Hond" with endearment but believe their legacy will live on in our brand.
LeSi Singing Waiter Restaurant
Sensational Theatrical Musical Experience with Dinner
Casa Toscana Lodge's on-site restaurant, the LeSi Singing Waiter Restaurant, not only serves up delectable meals that you can enjoy from breakfast until dinner but also offers a wonderful musical performance by their performing waiters that you can enjoy along with your meal.
You can enjoy scrumptious A La Carte items on their menu while witnessing a production by the performing waiters. Their Private Dining Gazebos are the perfect setting for a romantic secluded dinner and a serenade by one of the performers. They specialise in romantic anniversaries and proposals.
Join our Newsletter list to get all the latest offers, discounts and other.
We don't do spam. Our site is protected by ReCaptcha.
HOURS.
Check-in time: 14:00
Check-out time: 10:00